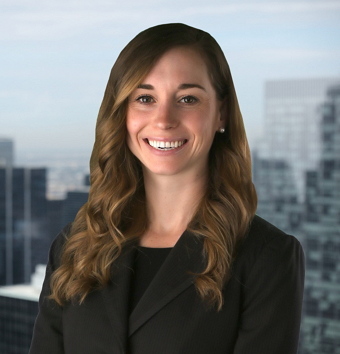 Alyssa Lozynski
Alyssa currently serves as a Senior Director where she provides financial, operational and strategic advice to underperforming and distressed companies. Her professional experience includes expertise in liquidity management, contingency planning, financial modeling, developing and implementing operational and financial performance improvement initiatives and in-court and out-of-court restructurings.
While at Portage Point, Alyssa led a private company operating in the mortgage services industry through an out-of-court restructuring process including preparing the company for a pre-packaged chapter 11 bankruptcy process. As junior lead for a national provider of outsourced services in the mortgage industry, Alyssa managed the company's cash flow projections and liquidity updates to key stakeholders and contingency planning processes. Alyssa also helped lead a full business turnaround project for a promotional products designer, manufacturer and distributor. Her primary role included hands-on liquidity management through weekly cash council calls and developing detailed income statement and cash flow forecast projections to help preserve cash during the COVID-19 pandemic. She also supported the sales and purchasing team to approve purchase orders and improve demand forecasting. Alyssa also developed the liquidation analysis for Hornbeck Offshore Services prior to the Company's chapter 11 filing. She worked with the management team to determine the fair market value of the company's assets should the company be required to liquidate its asset under chapter 7. Alyssa developed and managed a liquidity management tool for a specialty converter of packaging film and pouch packaging products. She developed 13-week cash flow models for three business segments operating on three different financial reporting systems and delivered the liquidity forecast models to the business segment leaders to leverage on a weekly basis.
Prior to joining Portage Point, Alyssa was in the Transaction Advisory Group at Alvarez & Marsal where she provided financial and operational due diligence support for private equity and strategic parties during the pre-close diligence stages. Prior to joining Alvarez & Marsal, Alyssa was at Deloitte within the M&A Transaction Services Group. She has worked on over 100 transactions primarily in the Distribution, Industrial, Chemical, Retail, Services, Automotive, Life Sciences / Pharmaceutical, Aerospace & Defense and other Consumer Product industries with enterprise values ranging from $50 million to over $4 billion.
Alyssa graduated from the Gies College of Business at the University of Illinois with a Masters in Accounting and a Minor in Finance and is a Certified Public Accountant.