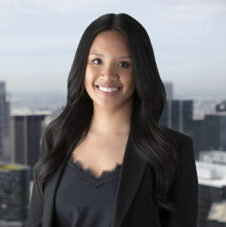 Kathy Albano
Kathy is the Executive Assistant to Matthew Ray and the Office Manager at the Chicago headquarters.
She has more than eight years of executive and administrative support experience in professional services firms. 
Prior to joining Portage Point Partners, Kathy was an Executive Assistant at The Chartis Group, a management consulting firm where she supported five Informatics and Technology Directors, the I&T practice area and assisted with office management responsibilities. She focused on heavy calendar management, travel coordination, contract execution and progression and played an integral role in the interview and training process for new Executive Assistant team members.
Prior to The Chartis Group, Kathy was the Executive Assistant/Accounting Department Administrator at Thoma Bravo, a private equity firm where she supported the CFO and finance team. She also served as the primary point of contact for investors.
Prior to that, Kathy was an Executive Assistant at Cultivian Sandbox and held an office support role at Good Harbor Financial | Cedar Capital.
Kathy holds a Bachelor of Science degree in Recreation and Park Administration from Illinois State University.